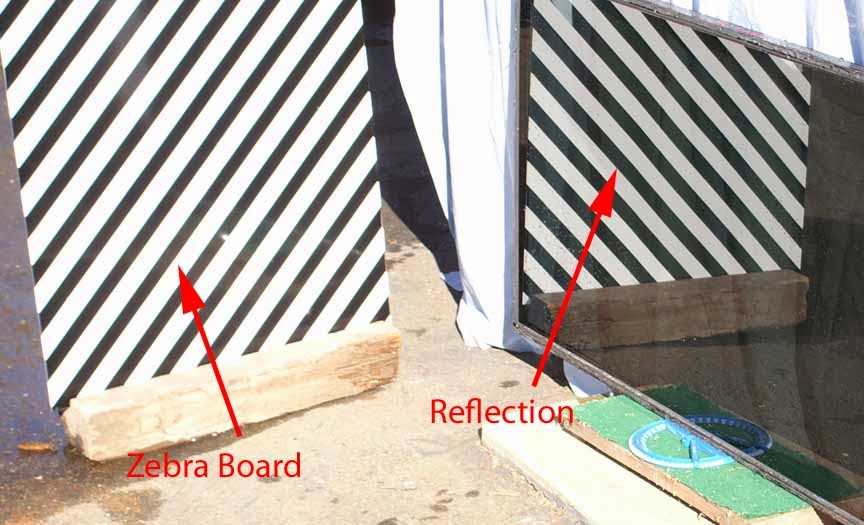 Reflected Zebra Board Image that Shows
Window Roller Distortion Created
During The Thermal Temper Process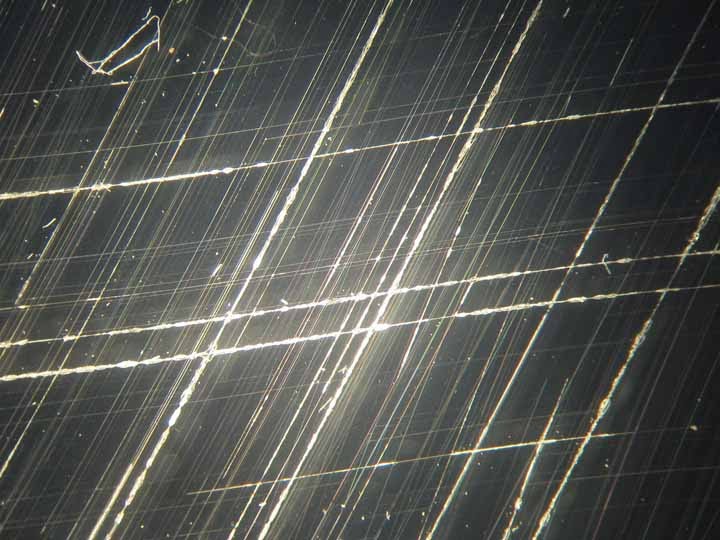 Window Scratches Caused by Poor
Cleaning Procedures
The window experts at Read Consulting are often asked to evaluate windows for defects. Many of these are Low-E windows that are also tempered. Two typical defects found are scratches and roller distortion.
Often the scratches are created during post construction cleaning. Roller distortion is formed when the float glass windows are thermally tempered.
Window Scratching: This is evaluated per ASTM C 1036 and is graded by the visibility of the scratches under controlled light conditions. Typical cleaning scratches are demonstrated in the above photo.
Window Roller Distortion (Tempered Glass Roller Distortion): This is evaluated per ASTM C 1048. Distortion in reflection using s standard "zebra board" (i.e. a standard striped pattern). The photo above shows a sample of roller distortion found on a coated window. This test was done by reflecting the zebra board off the window outer surface. This test was performed on both window exterior surfaces. Often the amount of distortion allowed is defined by the construction contract.