Materials Failure Analysis And Process Engineering

We are a full service materials science and engineering firm that provides modern failure analysis services to a broad range of clients. Included are the areas of litigation and patent disputes.

In addition, Read Consulting provides services to industry in the areas of failure analysis, process development and process improvement. Read Consulting is prepared to use its experience and expertise to analyze customers' specific problems.
Process Engineering: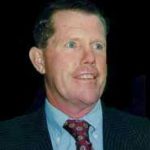 Over 40 years of materials process development, process improvement, product development and product defect analysis in the glass and high Tech industries. This includes quality control, accelerated life testing, materials selection and process development and control.
Presently Read Consulting is working with several consumer product manufacturers as an engineering consultant for process and product improvement
Materials Failure Analysis: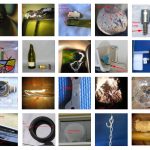 Full service failure analysis laboratory with over 40 years of assisting attorneys by performing product defect and materials failure analysis. This includes metals, glass, plastics, wood, and porcelain. Have worked with a broad range of clients consisting of both defense and plaintiff attorneys in equal amounts. Have given hundreds of depositions and appeared in court over 50 times. Included are the areas litigation, manufacturing and patent disputes. More often than not, testimony begins with a thorough failure analysis.