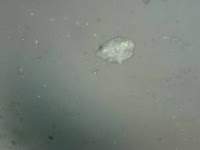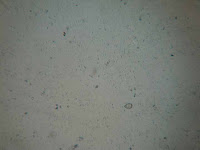 Glass failure analysis expert witness has analyzed numerous cases of window damage. Often a metal blade is used by the window cleaners. In many cases the window damage is found on new construction. GANA has specific window cleaniong instructions that forbid the use of metal blades. The concern is that the blades pick up abrasive particles that get between the blade and the window glass and cause glass scratching when the blade is moved across its surface. In the case of scratched tempered glass, there is a consern that glass particles have attached themselves to the window surface during the tempering process. Later cleaning will dislodge these particles and they will cause scratching. The california failure analysis expert has examined unscratched clean windows that have streaks that were shown to be adhered glass particles. This observation proves two things:
1. Cleaning tempered windows with adhered particles can be done without scratching. Use of a blade during cleaning of tempered glass will cause scratching and the abrasive is not necessarily adhered glass. It can also be dirt or abrasive materials such as concrete or stucco.
2. Microscopic examination can be used to determine if there are glass particles stuck to the surface of tempered glass.
Above are two microphotographs of a tempered glass surface found to have adhered glass. Upper left is 25X magnification and upper right is a 200X magnification. This window was cleaned before the pattern of adhered glass was discovered. Tempered glass window cleaning defects can be avoided even when there are adhered glass particles. On ther other hand, it is extremely risky to use metal blades for window cleaning if window scratches are a problem.